Old Faithful Webcam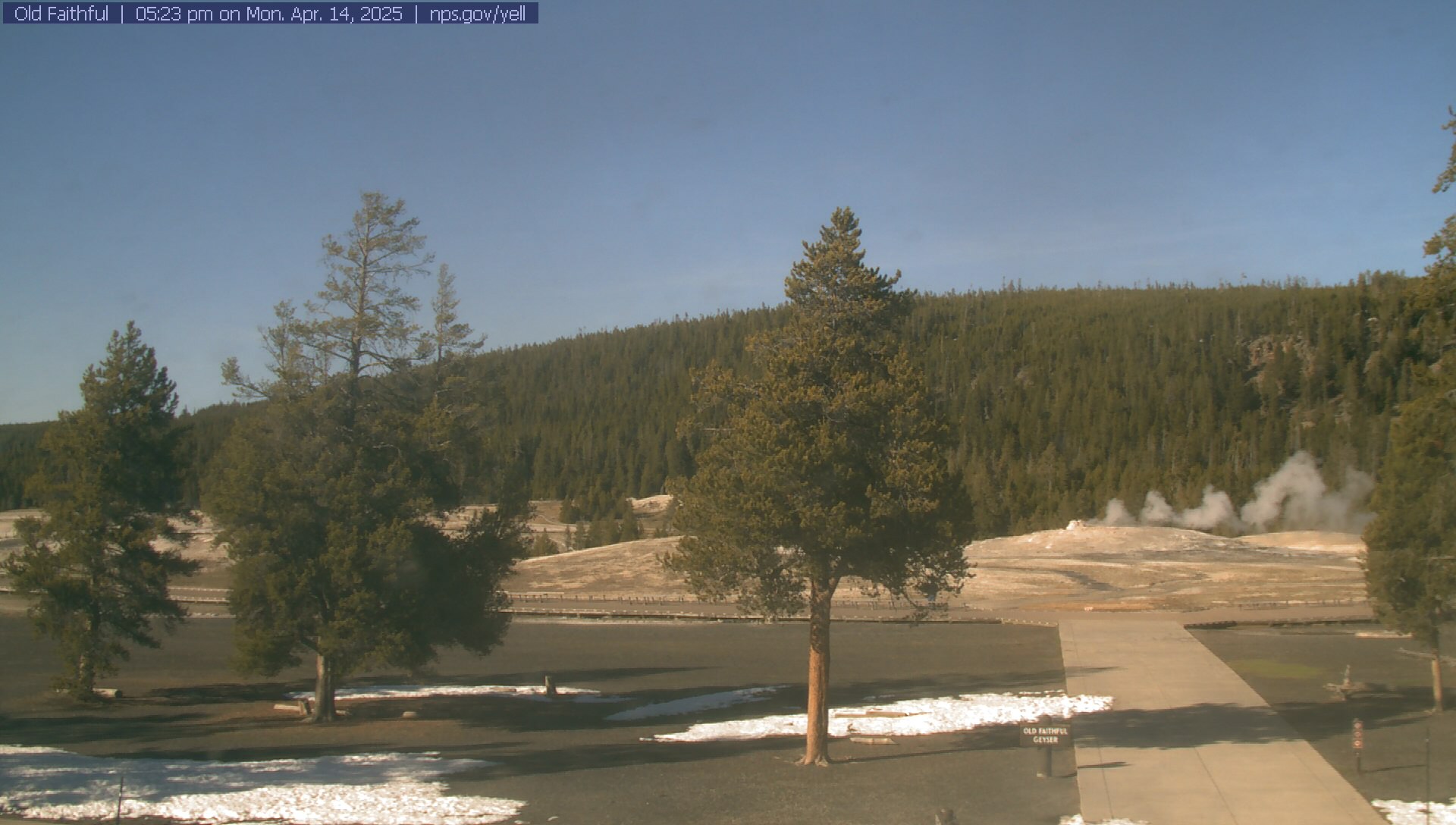 Old Faithful Webcam provided by National Park Service.
An Old Faithful eruption lasts 1.5 to 5 minutes and reaches a height of 90-184 feet (27-55 m). The period of time between Old Faithful's eruptions ranges from 35 to 120 minutes, though the average is 92 minutes. About 90 percent of eruption predictions are accurate within a window of plus or minus 10 minutes.
LIVE Old Faithful Webcam
Visit the official Yellowstone National Park Website to view a live streaming webcam of Old Faithful.
Yellowstone National Park Webcams
Want more cams? See what's going on around the park on these fun Yellowstone Webcams.
Questions & Answers